Welcome to


JMIR Publications

JMIR Publications helps scientists to disseminate innovations, ideas, protocols, and research results to the widest possible audience. This includes not only other researchers, but also patients/consumers and other knowledge users.

We do so in a timely manner, adding value to the quality of the work and adhering to the highest ethical and quality standards.

Openness is at the heart of what we do. As one of the first open access publishers in the world, we have over 20 years of experience in scholarly communication. We use the internet and latest available technologies, organize conferences, create social media content, and develop other innovative knowledge translation products.

We also innovate in the scholarly communication space itself, experimenting with novel metrics, new business models, new models of peer review and dissemination, and new technologies.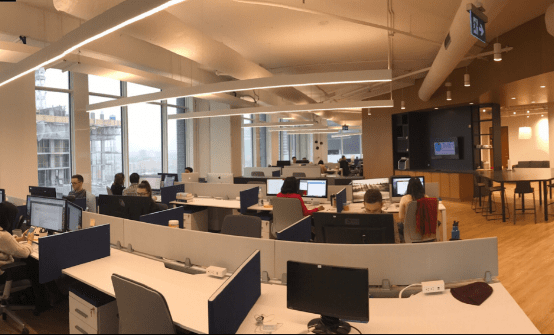 Our vision
We envision a world where people are empowered by health research and technology to make effective, informed decisions, take control of their health and well-being, and live happier and healthier lives.
Our mission
Through leading-edge thinking, community involvement, and continuous innovation, we help leaders in the health technology space to collaborate and disseminate their ideas and research results. We connect vetted, quality research outputs in novel, effective, and timely ways with those who need it.
Meet the team
The JMIR Publications team comprises a talented group of individuals in their respective fields. They have come together to work toward the JMIR mission and vision.
Simply put, we love what we do and who we do it for.
Our response to the SARS-Cov2 coronavirus crisis
In times of COVID-19, our work has never been more important. We continue to serve our authors, funders, libraries, patients, and other stakeholders with passion and dedication to do our part in fighting and mitigating the pandemic:
Our traditional focus has been digital health, telemedicine, and new technologies—a burgeoning field, which in times of COVID-19, is no longer optional, but system-critical. Our comprehensive archive spans 20 years of research and remains freely accessible. We encourage digital health innovators and implementers to search our huge evidence base with over 10,000 papers describing previous research and experiences with technologies that support physical distancing.
We invite our authors to publish peer-reviewed COVID-19 papers rapidly in our various theme issues (see Call for Papers).
JMIR Public Health and Surveillance is our home for rapid outbreak reports.
Our new preprint overlay journal JMIRx—announced last year—will focus on rapid reviews of important COVID-19 preprints from our partner institutions such as the University of California.
The WHO has declared an "infodemic" on top of the pandemic, and JMIRx is partnering with a range of organizations to fact-check and "science-check" high-impact preprints.
We launched a new journal related to the science and management of Infodemics: JMIR Infodemiology
The number of submissions has doubled due to COVID-19 and we are hiring! Do you have a passion for science communication or a medical, science, or engineering background and want to help us disrupt scholarly publishing with openness and technology? Join us.